Summer is officially upon us, and this year I am so obsessed with one piece swimsuits. In the past, if you were a woman in your 20's and 30's you had to be wearing a two piece to be considered trendy. I personally am what I'll call "top heavy" and pretty modest, so one pieces just make me feel more confident and secure and now they're back and on the rise! What I absolutely love about them is how good they look on EVERYONE!
The problem with swimsuits is they can be rough on the wallet. I've recently done some research as to why swimsuits are SO expensive (I mean you're covering my t***s and a** so why are you charging me an arm and a leg?) and came to some interesting conclusions:
Swimsuits are more expensive because of the kind of material they're made from (i.e. spandex and lycra). They cost more and have to withstand more (heat, salt water, chlorine, etc) than your average clothing
They have to be cut to fit many different body types.  Sure, regular clothing needs to be cut that way as well but you're working with a lot less fabric here
They're not sold year round. Because they're a seasonal item, when they are sold they're in higher demand and designers must be sure to be economical for a product that won't be on shelves long
With all that being said, you will definitely get what you pay for, but I've rounded up some of my favorite one pieces that won't break the bank, should last you for a while, and are absolutely adorable.
Check out some of my favorites below! What are your thoughts on one piece swimsuits?

Clover Canyon Women's Floral One Piece Neoprene Swimsuit (M, Multi Color)
I have this one and get so many compliments EVERY time I wear it! 

Cupshe Fashion Women's Leaves Printing Stripe Halter One-piece Padding Swimsuit with Cutout (M)
For when you want to be cute and sexy without being slutty.

Dellytop Women's Beach Vintage One Piece Off Shoulder Floral Bathsuit Swimwear Bikini
So many trends in one swimsuit!

Cupshe Fashion Women's Sexy Irregular Hem One Piece Padded Bikini Set (Large)
Who doesn't want a LBB? (little black bathing suit)

Mitang Women's One Piece Floral Lace Halter Monokini
The deep plunge is perfect for being sexy but still modest

Summer Women Sexy Floral Printing Swimsuits One Piece Bathing Suits – Deep V Halter Straps Bikini Swimwear – High Cut Out Backless Monokini Beachwear (L)
How fun is this print?

ASOS FULLER BUST Exclusive Underwired Paneled Swimsuit DD-G – Black
This ones for all my fuller bust ladies! I love that ASOS has a line tailored to us.

Wolf & Whistle Plunge Swimsuit B-F Cup – White
White is the new black.


Jaded Mix Gigham Floral Frill Trim Swimsuit – Multi
How fun is this mixed pattern with an adorable frill?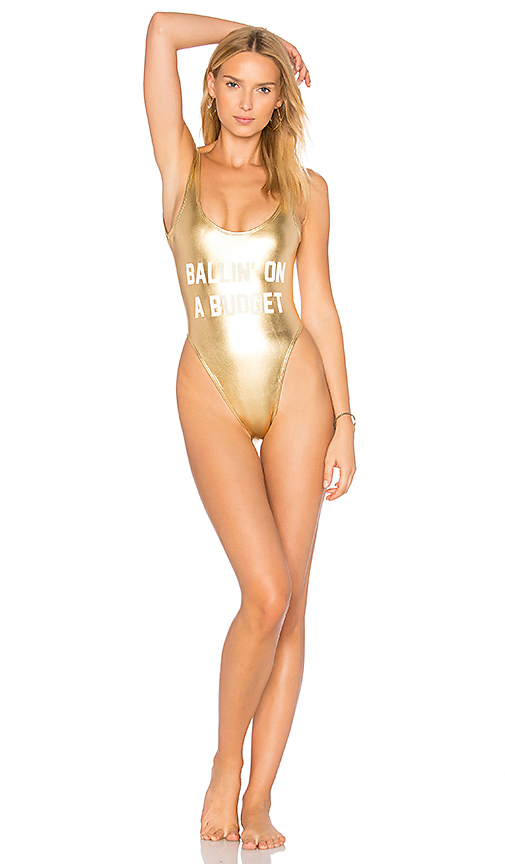 Private Party Ballin' On a Budget One Piece in Metallic Gold. – size S/M (also in M/L)
So appropriate for my life!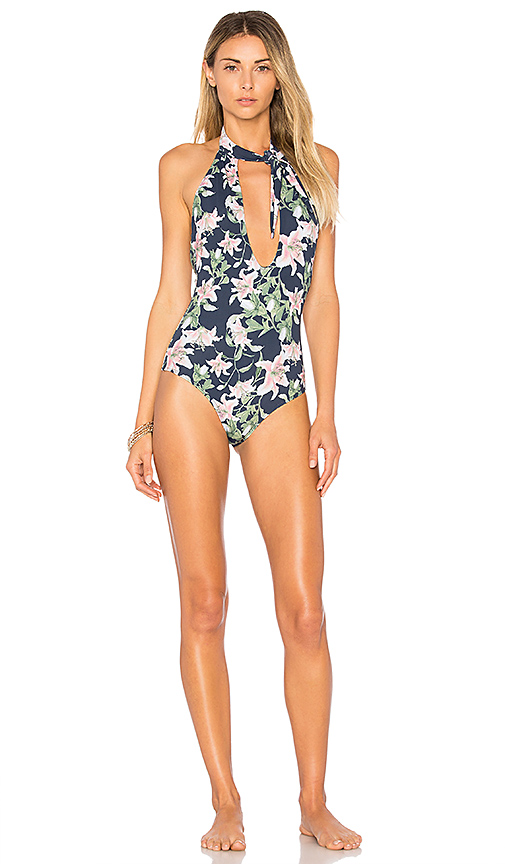 BEACH RIOT X REVOLVE Coral One Piece in Navy. – size S (also in L,M,XS)
Loving the floral pattern and built in choker look on this one!


Contrast Wrap Swimsuit – Monochrome
Black and white will forever be my favorite color combo!

Vertical Striped Front Cutout Self Tie Monokini
Loving the neutral colors and style of this monokini!
Please follow and like us: